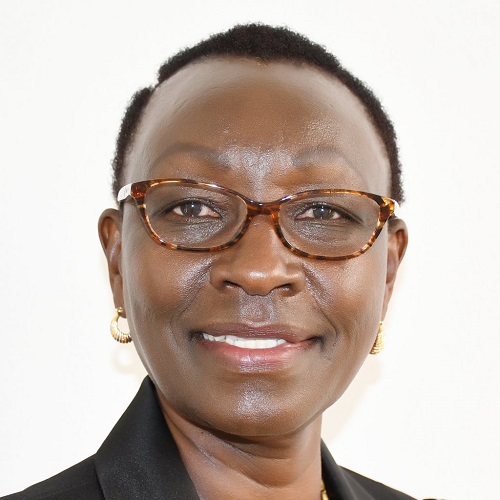 Commissioner. Njoki Kahiga HSC, OGW
Council Member
She has over 30 years experience and expertise in Public Service Management, Policy formulation and  governance acquired as a Public Officer. She has served in various boards/ councils and been involved in thought leadership speaking engagements on women in leadership, Women empowerment, Management and Human Resource development. She is also a trainer and a  professional Mediator. 
Njoki holds a Master of Science in Human Resource Management, a Bachelor of Education and a postgraduate qualication in Advanced Management. 
Currently she is the Chairperson at Women Enterprise Fund, a semi autonous Government Agency mandated to facilitate affordable credit and build capacity for  women entrepreneurs.
She is a Fellow and council  member at Kenya Institute of Management (KIM), Honorary Fellow of the Institute of Certified Secretaries of Kenya and Committee member of  Association of Professional Societies of East Africa (APSEA).